Hike the Namib100 with Erns Grundling
Posted on Wed March 1, 2023.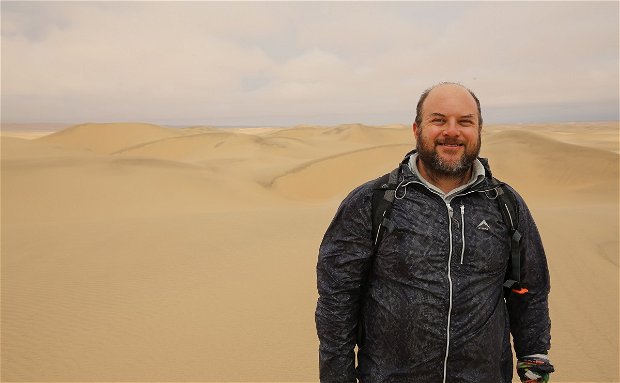 Join renowned journalist, author and TV presenter, Erns Grundling, on the Namib100 Hike.
Erns Grundling is an author, photojournalist and TV presenter. He is a passionate traveller and hiker and has extensive experience of multi-day hikes and pilgrimages. His love for people and stories makes him an excellent travelling companion and speaker.
He worked as a journalist at Die Burger, LitNet, Insig magazine and Weg. During this time he received twelve national awards for his journalism. His first book, Elders, about his Camino pilgrimage in Spain, was published in 2017 and is a bestseller. In 2019 an English translation, Walk It Off, was published. He was co-presenter of the TV series Weg Agterpaaie on Via and is currently presenter and co-producer of the SAFTA-winning travel series Elders on kykNET and Showmax, now in its third season.
Erns has travelled far and wide, and some of his highlights include watching a La Liga football match in Madrid, climbing Mt Fuji in Japan, visiting the Taj Mahal in Agra, surviving a close call with an elephant in Botswana and seeing Leonard Cohen perform live in Verona, Italy. He has a keen interest in psychology, philosophy, mindfulness, the inner journey and purposeful travel. His presence on any tour is sure to enrich, entertain and keep things interesting.
Please click below for more information on the Namib100 Hike and to see his next tour date.